Compassionate Personal Injury Case Management with

Wings®
Get your clients back on the road to recovery
With Wings you can go to bat for your clients without the worry of missing deadlines, hearings, or appeals. Track injury details, doctors visits, hospital stays, medications, and more all in one platform.
Easily Scan Personal Injury Case Details
Everything you need to know about your cases is just a click away, from your clients' intake forms, to injury details, doctors visits and more.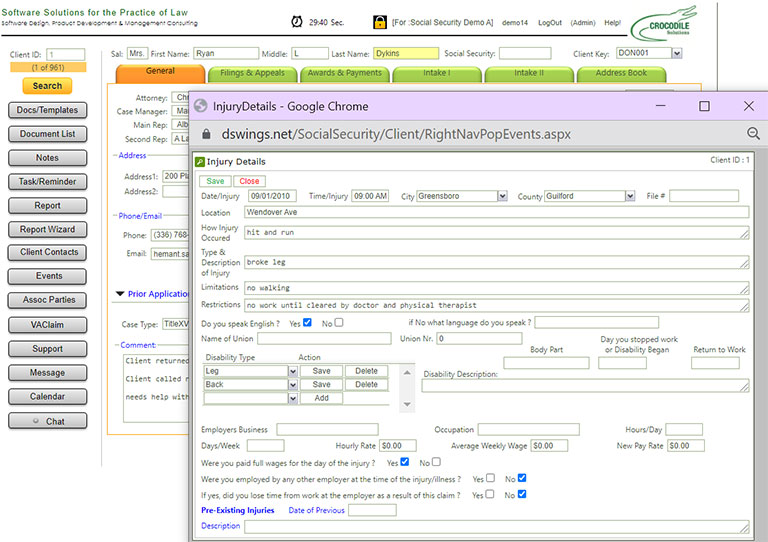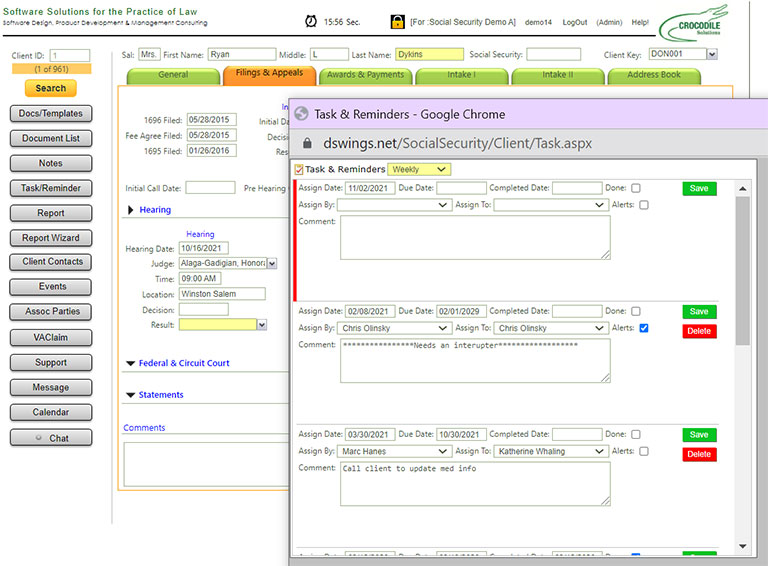 Keep Your Personal Injury Cases Organized
Plan, manage, and track all of your teams tasks in one place. Easily monitor deadlines with our Calendar integration so you never miss another hearing or deadline.
Easily Track Correspondence
No more searching through piles and piles of paperwork or your email inbox to find what you need. With just one click on the Documents List tab, you can view all correspondence related to your cases including appeals, briefs, documents, and more.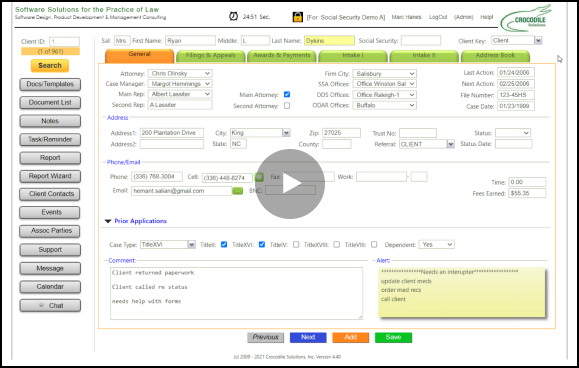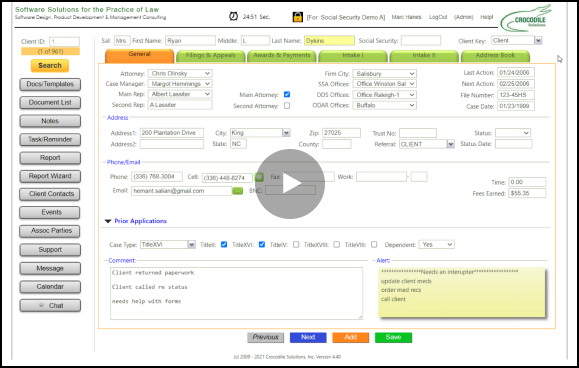 Streamline Client Communications
Notify your clients of hearings, appeals, and appointments with our client email templates. Your client case details are pre-populated. Easily send texts, emails, merge documents for mailings, and keep your clients informed of every step via our Client Portal.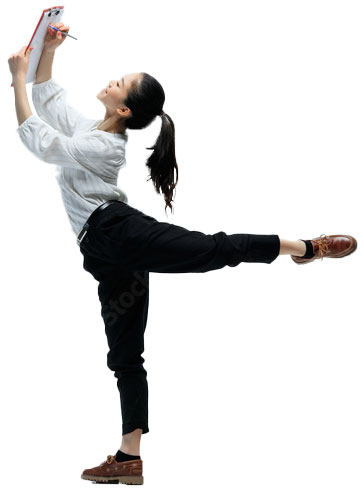 We Make It Look Easy.

Just Ask Our Clients.
"Wings allows us to access the status of a case, recent actions taken on the case, and due dates for appeals, briefs, etc. all in one place. Being able to access information in one place is extremely helpful and saves time as well. I feel we have greatly benefited from using the software. The more we learn and use different features, the better it is. It is relatively easy to use. The staff at Crocodile is always ready to help when we have questions."